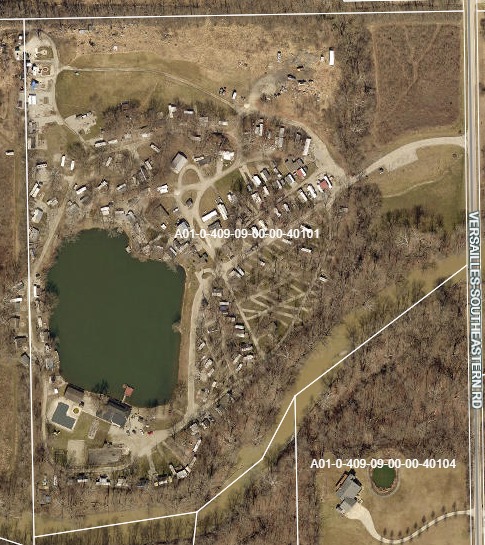 Active
$2,000,000.00

Property Type:

Commercial

Lot Size:

38.211 Acres
| | |
| --- | --- |
| Price: | $2,000,000.00 |
| Address: | 8408 Versailles Southeastern Rd. |
| City: | Bradford |
| State: | OH |
| ZIP: | 45308 |
| Taxes: | $7,028.54/year |
| Lot Size: | 38.211 Acres |
SELLER:
Stillwater Beach Campground
Philip Reck, Gretchen Reck et al
ADDRESS:  8408 Versailles Southeastern Rd., Bradford, OH 45308
PARCEL SIZE:  38.211 Acres
TAXES:  $7,028.54/year
REVENUE:
$311,532.00 – 2019
$368,645.00 – 2020
$414,399.00 – 2021
CAMPGROUND INCLUDES:
(22) Monthly Campsites @ $450.00 ea. per month
(110) Seasonal Campsites @ $2,000.00 ea. per year (includes electric and sewer)
(39) Seasonal Campsites @ $1,300.00 ea. per year (without sewer)
(2) Cabins @ $400.00 per month
(3) Houses @ $400.00, $450.00, and $475.00 per month
(23) Nightly campsites at $42.00 ea. per day
Site includes 4-acre stocked pond and in-ground swimming pool.
Camp store/beach house was removed the fall of 2022 due to fire damage. A $305,000.00 settlement check from the insurance company has been paid. Seller will give the money to Buyer at closing or Seller will rebuild the camp store with settlement funds.
NOTES:
Stillwater Beach Campground is located in Darke County adjacent to the Stillwater River. This well-established campground has been in existence for many years and under the current family ownership for the past 25 years. Under normal circumstances, this campground is full every weekend during the camping season of April 1st through November 1st with multiple rental units occupied 12 months per year. There is room to expand additional campsites on the current site. Sellers plan to retire.
BUYER/BROKER Co-Op: 1.6%
SELLING PRICE: $2,000,000.00
Stillwater Beach Campground List of Assets
| | |
| --- | --- |
| 200 electrical pedestals | 2 cottages |
| 200 water hookups | Shower house/laundry room |
| 200 picnic tables | 3 washers |
| 200 fire rings | 2 dryers |
| Pumper truck | 7 paddle boats |
| 2 golf carts | 2 splash boats |
| 1 commercial mower | 12 life jackets |
| 1 RV-D11 | Decks and wood awnings |
| Concert stage | Ice maker |
| 2 pools, pump house, shelter | 5 rental mobile homes |
| 3 wooden shelters | 1000 gallon propane tank |
| 2 houses | Wood barn |
Location Map
Listing Inquiry